This year the Christmas spirit is going to be gin. Gin has seen an enormous increase in its popularity over the last few years (and rightfully so, it's delicious), and this year sales are predicted to go through the roof. But with so many new brands out there buying gin for your nearest and dearest can be a bit overwhelming. Having been asked a couple of times lately what I would recommend for people, I though I would go round and come up with my guide to the gins to drink this Christmas.
It could be a very long list indeed – there are now over 100 gin distilleries in the UK – but that would take forever, so instead I've broken it down to three categories: the best gins out there – my current favourites from around the country; Homemade gins – or possibly more accurately home-infused, the ones you can make at home; and In supermarkets near you – the ones to pick up with your shopping that are good to have around as very few gin lovers really want a Gordon's if they come round.
If you're massively cynical, let's just put it up front that none of these are sponsored, they are here because I love them. I've put links to a few of these gins on Amazon, and I'll get affiliate fees if you use them. All good? Then let's talk gins!
The best gins out there
These are my favourite gins on the market right now, and believe me, I've tasted quite a few…
Number 1 on this list is my absolute favourite – Isle of Harris gin. It's utterly incredible and worth every penny to get your hands on it. Plus when it's done you have a beautiful bottle to reuse to your heart's content.
Another island gin, but this time from Islay, The Botanist is flavoured using what the island does best – nature. There are 22 botanicals from the island flavouring it, plus some more traditional gin flavours. You can get it on Amazon.
One from my home town of Edinburgh that always makes me happy is Pickering's. Their gins are all delicious, and if you ever get to visit them, I'd recommend it – their distillery is in the old kennels of Edinburgh's old vet school, the Dick Vets. You can get it on Amazon.
My other favourite is a beautiful gin that makes me happy every time I see the bottle sitting on my shelves – Rock Rose. Their original is flavoured with botanicals found on the rocky cliffs near their distillery on the far north coast of Scotland. The result is just divine.
Homemade gins
The Raspberry one. This has been the most popular post on The Usual Saucepans for well over two years now, and one I make time and again. It's summer in a glass. You can use frozen raspberries, because at this time of year fresh ones won't be great.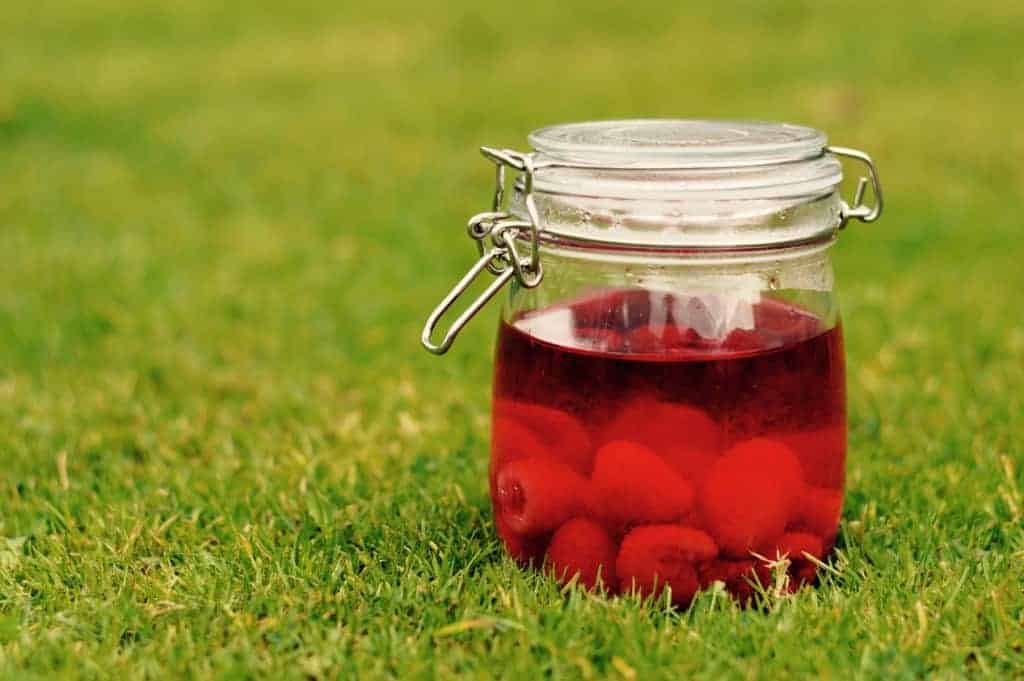 Mulled gin is one of my absolute favourite things about Christmas. It's warming and spiced to absolutely delicious heights.
The Orange and grapefruit one.
Needs something with more of a citrus edge? This one combines Seville oranges and grapefruit to a very fruity end.
In supermarkets near you
Opihr (no, I'm still not overly sure how to pronounce it either) is beautifully spiced.
Edinburgh Gin has numerous variations now, but the original is still my favourite.
Hendrick's always win me over with their quirkiness, and it's a pretty solid gin too. Serve with cucumber.
Bloom is a great basic gin to have around if you're making out that you know what you're doing but are on a budget.
Tanqueray Number 10 feels much fancier than its sibling the 'ordinary' Tanqueray, it's a couple of pounds more, but definitely worth it.